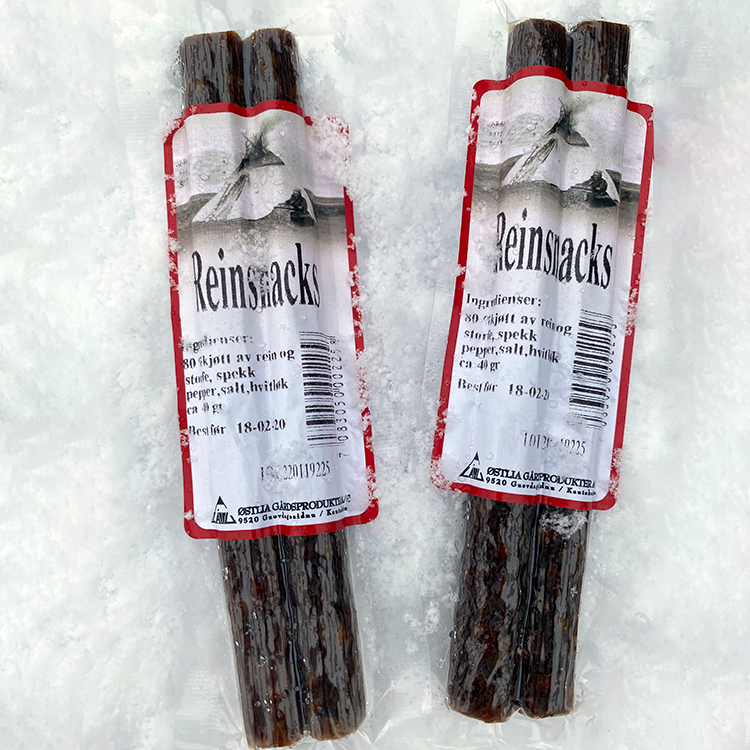 Healthy and tasty snack for all occations. The Reindeer Snacks are made in Kautokeino, and are based on long craftmanship and cultural traditions.
Perfect for when you are feeling peckish, or as a snack in the great outdoors.
Sold in packs of two, about 40 gr.
Ingredients
Reindeer meat and beef (80 %), animal fat, pepper, salt, garlic.